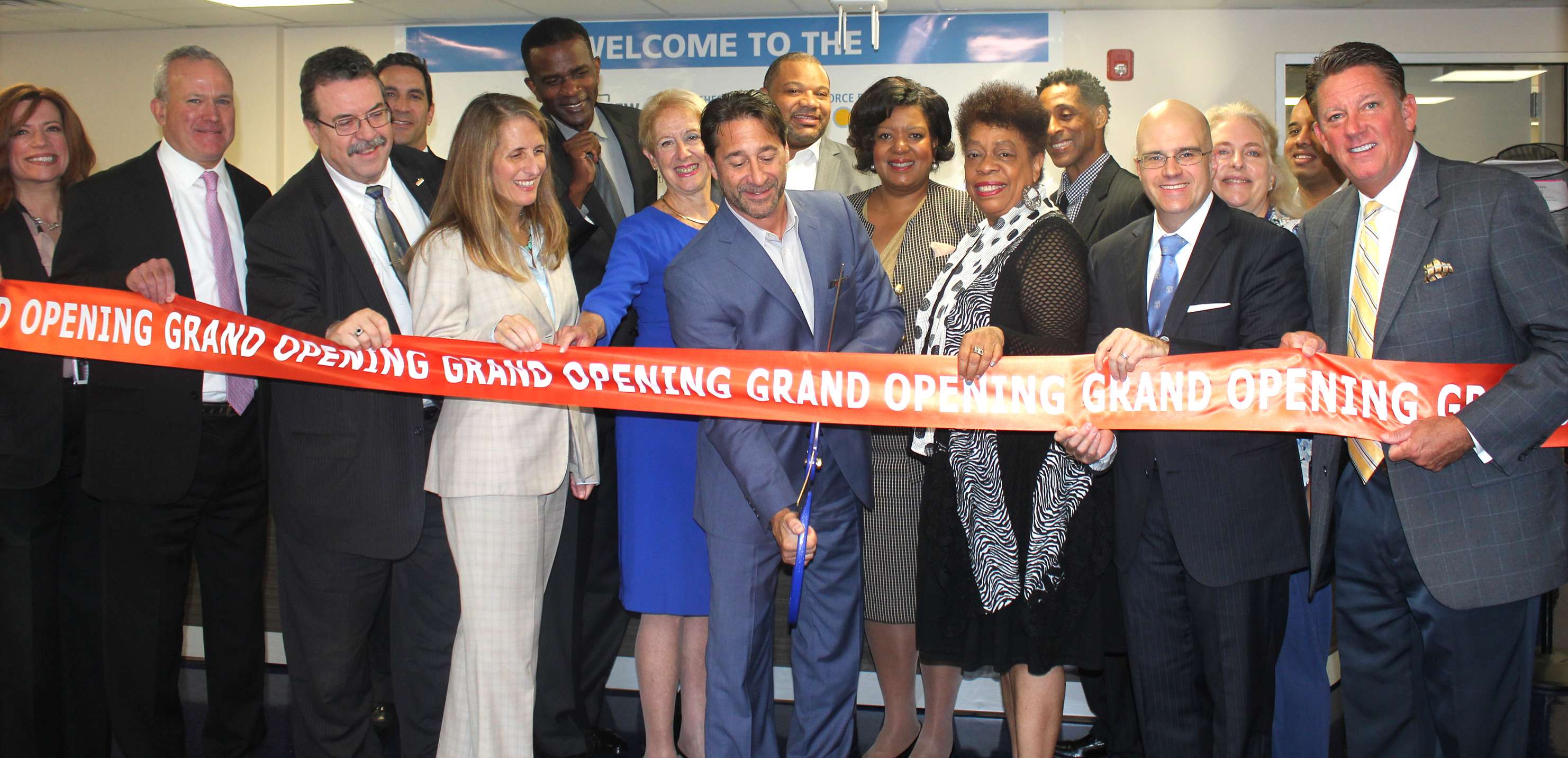 On Thursday, September 27, 2018, the Westchester-Putnam Workforce Development Board and staff members from the Mount Vernon Career Center celebrated the Center's new location with a ribbon-cutting ceremony. Officially opened on April 10th at 130 Mount Vernon Avenue, the Mount Vernon Career Center is conveniently located within walking distance of the Mount Vernon West Metro North station to better serve Westchester County residents seeking employment services.
Since opening, the Mount Vernon Career Center has hosted several Job Recruitment Fairs with local employers and served numerous job seekers by providing employment counseling, skills assessments, and job readiness training.
"We're excited about the new location for our Mount Vernon Career Center. The location is near public transportation and has a state-of-the-art resource room that will allow the Mount Vernon staff to better serve local job seekers," said Executive Director Thom Kleiner. "Our Mount Vernon staff, which includes the Business Services Team, are working hard to connect job seekers and employers through job fairs, skills matching, employment counseling, and training."
Pictured above Westchester-Putnam Workforce Development Board Members pictured L to R: Claudia Murphy, Thom Kleiner, Edward Cooke, Kevin McGuire, Jamie Schutzer, Allison Madison, Wiley Harrison, Dr. Marsha Gordon, Richard St. Paul, David Singer, Dr. Belinda S. Miles, Diane Atkins, Leonard Townes, Joseph DiCarlo, Michele Green, Robert O. Sanders.