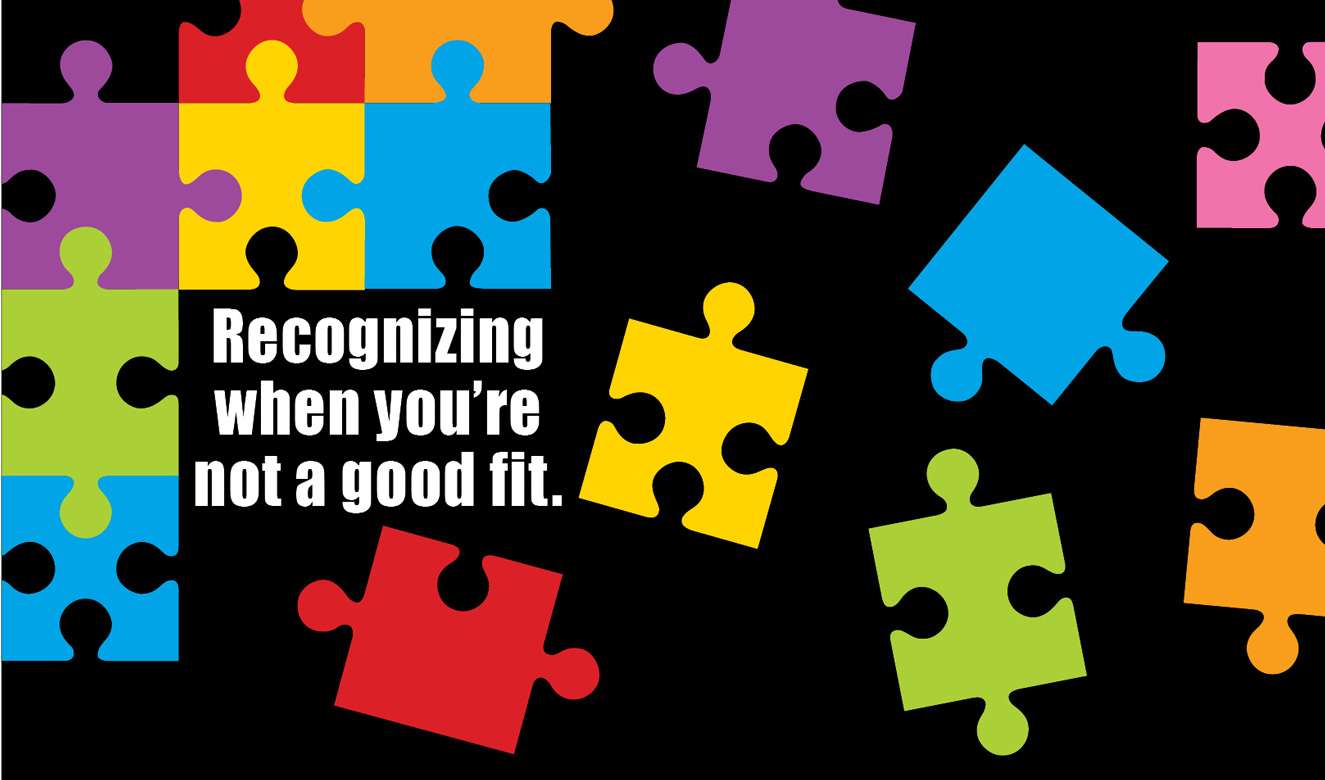 The writing is on the wall, but do you see it? It's difficult to recognize the subtle (or obvious) hints that we're no longer a good fit for a job, when we're so busy with the routine day-to-day tasks. Or maybe we're just afraid of the unknown. For whatever reason it may be time to take stock, acknowledge some glaring issues, and admit it's time to move on so you can find a job to thrive in.
A lack of fit will reveal itself in different ways—boredom, disengagement, or physical and emotional distress, for example. Ask yourself these questions:
Are you unchallenged by your daily tasks?
Does your job lack growth or learning potential?
Do you feel like 5pm can't come soon enough?
Do you absolutely dread Mondays?
Do you feel disinterested or disconnected from the company's mission?
Are you uncomfortable with the organization's business practices or ethics?
Does your boss consistently exclude or ignore you?
Do you feel underpaid for the value you bring?
Is your work negatively impacting your personal and/or family life?
Take note of how many questions you answered yes to.  When you don't see a future or you feel like you're just "surviving," it's time to take action before your physical or emotional health, and reputation takes a major blow.
If you're not sure what you want to do next, enrolling with a staffing agency can be the perfect vehicle for exploring different industries and job roles with little risk. Get your resume in order, get help developing your career goals and objectives, and set out to find the place and the job where you can be a "perfect fit."