We turned 30 in 2018 and we still remember what it's like starting out. It takes hard work, a little luck, and some help along the way. So to celebrate we recommit to our mission to serve and build our community, one job at a time. We will help 30 people kickstart their career in a variety of ways—skills upgrade, resume consultation, transportation assistance, work/life balance, tools for work, and even professional makeovers—anything that will 'kickstart' a person's career by helping them overcome the obstacles that prevent them from reaching their potential. The 30 lucky winners will get personalized help to launch them on a path to success.
Enter to win by submitting the short form to the right »
What Will Help You Kickstart Your Career?
Resume Help:

Optimize and write a resume that will be picked up by search engines…

Tools for Work:

A new uniform, smart device, software license, briefcase…

Work/Life Balance:

Nutritional advice, gym membership, scheduling, organization help…

Professional Makeover:

Get a high quality professional suit, shoes, dress, to interview and land a job…

Transit Subsidy:

Bus or train passes, gas allowance, cab fare…

Skills Upgrade:

Computer and software training, specialized license or certificate.

Other:

Anything that is holding you back!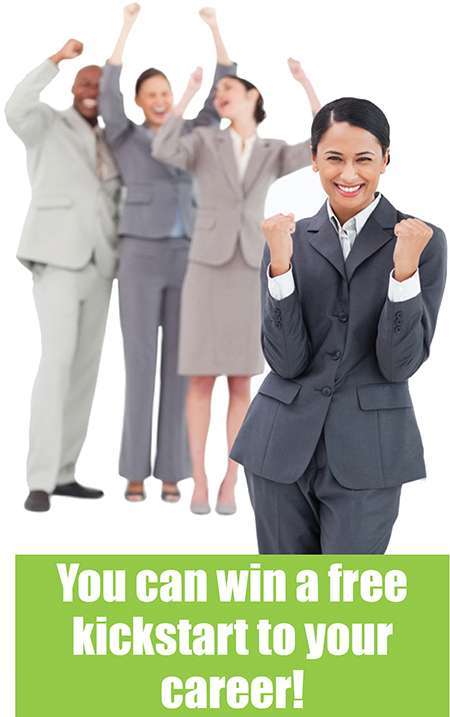 How to Apply:
Prospective applicants—everyone from recent college graduates to homemakers planning a return to the workforce, of any profession and background—can fill out the application online beginning March 1, 2018 with the first phase concluding on May 1, 2018. (Phase 2 will start June 1)
Selection Process:
Applications will be reviewed by a panel and winners will be announced on June 1, with a congratulatory kick-off breakfast set for June 15. Further, each winner will be highlighted on the Madison Approach Staffing website and through social posts that reflect their respective personality, skills, and strengths. The "30 Kickstarts" winners may also receive individualized training depending upon the job he or she seeks and his or her strengths and/or areas of improvement needed.
30 KickStart Partners:
Madison Approach is working with the following business partners to provide the 30 Kickstarts as well as screening and identifying appropriate job opportunities for the winning applicants.
• Bud Hammer, President, Atlantic Westchester HVAC Solutions | www.atlanticwestchester.com
• Wiley Harrison, President, Business of Your Business | www.thebyb.com
• Denise D'Agostino, President, Possibilities+ | www.leadership-possibilities.com
• Andi Gray, President, Strategy Leaders Business Consulting | www.StrategyLeaders.com
• David Singer, President, Robison Oil | www.robisonoil.com
• Marsha Gordon, President/CEO, Business Council of Westchester (BCW) | thebcw.org
• Ebony White, Director of Workforce & Employer Development, Business Council of Westchester (BCW) | —thebcw.org
• Edward M. Johnson, PMP, ITIL, Managing Director, Rebel Visions | www.rebelvisions.com
• Dor Lata, Founder, Dor Lata On Camera Image Consulting | www.oncameraimage.com

Application Selection Committee:
Madison Approach thanks our application review panelists. Committee is still in formation.
• Lisa Stamatelos, MBA, SPHR, SHRM-SCP, Director of Human Resources, KVL Audio Visual Services | www.kvlav.com
• Iris Rodriguez, MS, SPHR, Senior Manager of Recruitment, ConEdison Clean Energy Businesses | www.conedsolutions.com

Questions:
Contact Sherry Bruck at 914-738-9620 or email sbruck@harquin.com