Madison Approach Staffing Celebrates 30 Years with "30 Kickstarts" Campaign with Westhab.
We turned 30 in 2018 and we still remember what it's like starting out. It takes hard work, a little luck, and some help along the way. So to celebrate we are providing free professional help to 30 Westhab clients of all ages and experience level. Westhab job seekers can apply by reviewing the list below and choosing one item you feel will help you and submit within the short form to the right. Our panel will review and choose 30 people to get a kickstart in a variety of ways—skills upgrade, resume consultation, transportation assistance, work/life balance, financial advice, tools for work, and even professional makeovers—anything that will help launch you on a path to success. Enter to win by choosing one item from the list below and submit using the short form to the right »
Choose One to Kickstart Your Career:
Resume Help:

Optimize and write a resume that will be picked up by search engines.

Tools for Work:

A new uniform, smart device, software license, briefcase.

Work/Life Balance:

Nutritional advice, gym membership, scheduling, organization help.

Professional Makeover:

Get a high quality professional suit, shoes, dress, to interview and land a job.

Transit Subsidy:

Bus or train passes, gas allowance, cab fare.

Skills Upgrade:

Computer and software training, specialized license or certificate.

LinkedIn Profile: 

Advice on headshot, skills description, education, and experience. Learn best practices for managing your digital footprint.

Shadow Day:  

Explore career options by observing an employee performing their daily work routine in their environment.

Professional Headshots:

Portray a professional image on LinkedIn with a new headshot. No selfies or cropped snapshots allowed!

Budget/Financial advice: 

Take control of your finances and learn how to plan and save.

Other:

Anything that will help you!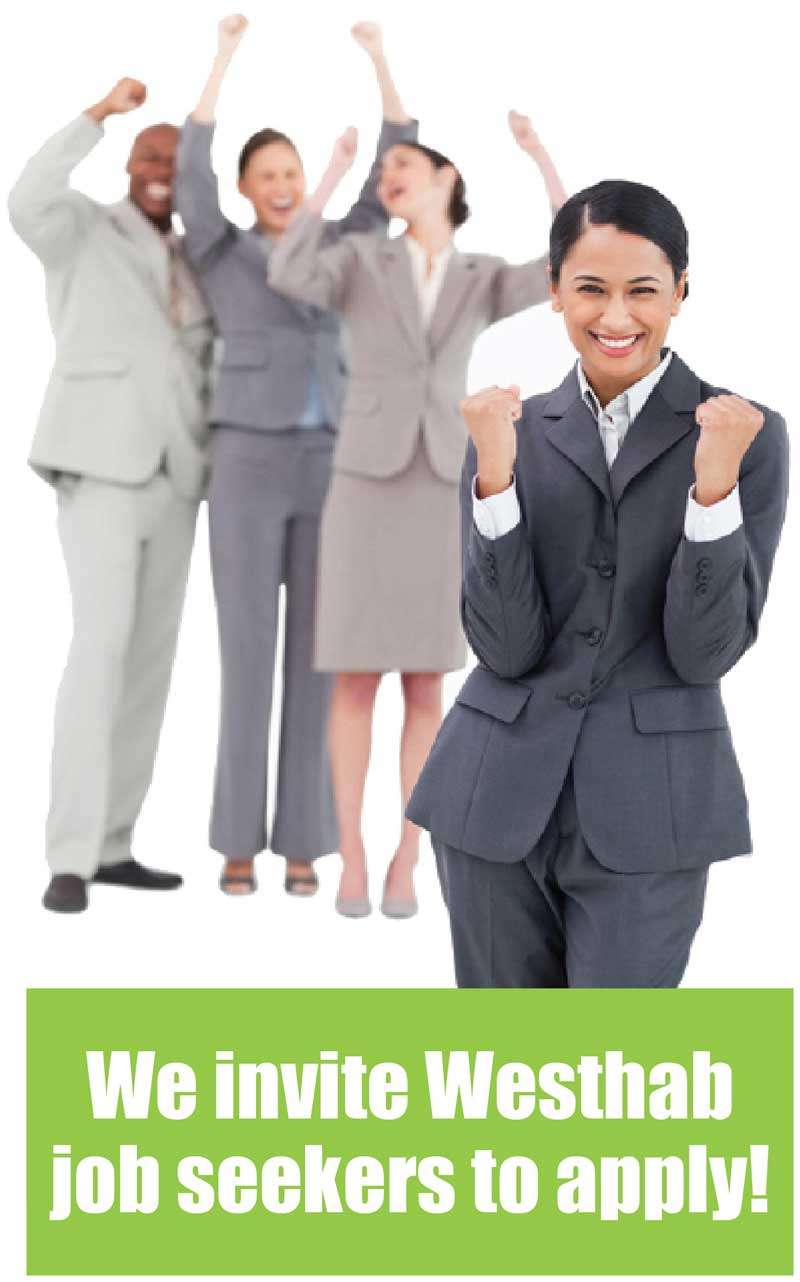 How to Apply:
This campaign is open to Westhab clients of all ages and experience level. Applications open on October 22, 2018 and will close 30 days later, on November 21, 2018, after which 30 individuals will be selected for their "kickstart." The 30 winners will be announced at a congratulatory reception mid-December. Each winner will be highlighted on the Madison Approach Staffing website (optional) and in social posts that reflect their respective personality, skills, and strengths.
30 KickStart Partners:
Madison Approach is working with the following business partners to provide the 30 Kickstarts as well as screening and identifying appropriate job opportunities for the winning applicants.
• Bud Hammer, President, Atlantic Westchester HVAC Solutions | www.atlanticwestchester.com
• Wiley Harrison, President, Business of Your Business | www.thebyb.com
• Denise D'Agostino, President, Possibilities+ | www.leadership-possibilities.com
• Andi Gray, President, Strategy Leaders Business Consulting | www.StrategyLeaders.com
• David Singer, President, Robison Oil | www.robisonoil.com
• Marsha Gordon, President/CEO, Business Council of Westchester (BCW) | thebcw.org
• Ebony White, Director of Workforce & Employer Development, Business Council of Westchester (BCW) | —thebcw.org
• Edward M. Johnson, PMP, ITIL, Managing Director, Rebel Visions | www.rebelvisions.com
• Dor Lata, Founder, Dor Lata On Camera Image Consulting | www.oncameraimage.com
• Suzanne Kelly, Chief Talent Advisor, Suzanne Kelly | www.suzannekelly.com
• Kathy D'Agostino, Associate Certified Coach, ICF, Win at Business Coaching, LLC | www.winatbusinesscoaching.com
• Dina Pace, Executive Video Producer, Pace Production | www.paceproduction.com
Application Selection Committee:
Madison Approach thanks our application review panelists. Committee is still in formation.
• Lisa Stamatelos, MBA, SPHR, SHRM-SCP, Director of Human Resources, KVL Audio Visual Services | www.kvlav.com
• Iris Rodriguez, MS, SPHR, Senior Manager of Recruitment, ConEdison Clean Energy Businesses | www.conedsolutions.com

Questions:
Contact Sherry Bruck at 914-738-9620 or email sbruck@harquin.com