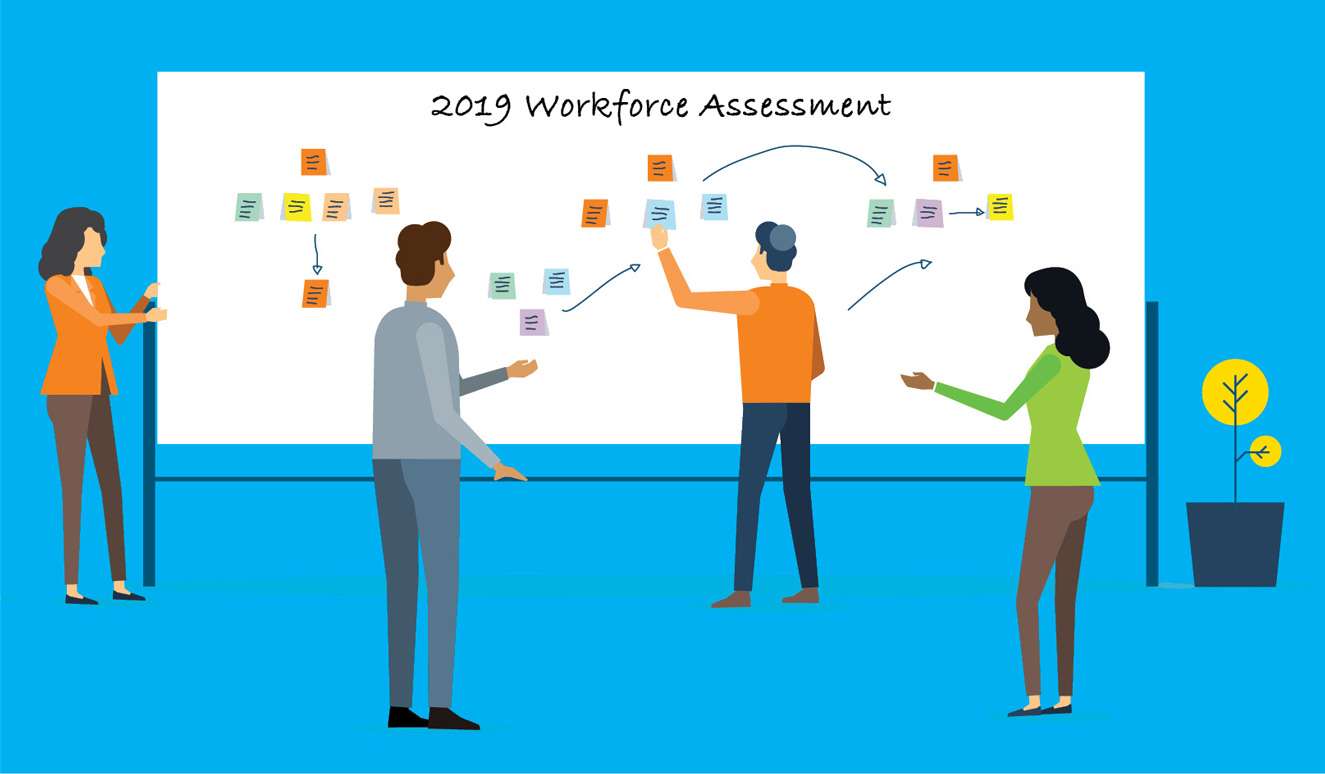 The parties are over, the ball has dropped, and the calendar has flipped to a new year. Now it's time to get back to business, make goals, and prepare for a banner year. But how do you ensure that good intentions and resolutions actually come to fruition? The first step is to take stock of your workforce needs by conducting an assessment and creating a plan. It may sound daunting but consider the time and money you may be wasting by not paying attention to what is usually the most important and highest cost line item of any budget.
In today's competitive and tight labor market, building and maintaining a highly-productive workforce is essential to an organization's ability to achieve its goals. A workforce plan includes identifying an organization's staff strengths, weaknesses, and gaps to perform at its peak and prepare for the future. Here's how to get started.
The first consideration of a workforce assessment is the company's strategic plan. Don't have one? Now is the perfect time to assemble the company's key decision-makers and set forth the vision and goals for the next 3-5 years.
The next step is assessing how the current workforce propels the strategic plan. That means looking at the skills, education, attitude, and potential of your workers and determining if these individuals are able to help the company achieve its strategic goals. This can be done internally or with the assistance of experts from the workforce consulting industry.
Next, if a skills gap exists, develop a plan to attract the workforce you need and/or train and develop workers with potential and interest for new positions. That could mean hiring a staffing agency, networking within your industry, and/or cultivating the education/trade pipeline in your area. Of course, a critical part of the action plan is also ensuring that your organization's most valuable employees are offered opportunities to perform to their fullest potential to benefit the organization and meet their personal career goals, thereby improving the chance they will stay with the company.
Lastly, a review of the company's compensation, benefits, and workplace culture is a vital part of any workforce assessment.
Regularly taking stock of your organizations strategic goals and workforce needs is smart business management. And there's no better time than January, the month of renewal and resolutions, to take up this important initiative for your organization.